Your gun won't ever be the same.
Legacy of customized elegance, hand engraving is like the lace on a masterpiece. Whether the order is modest or extensive, it will always be unique. Monogram, game scene, ornamentation, gold inlay … there are your ideas and our passion.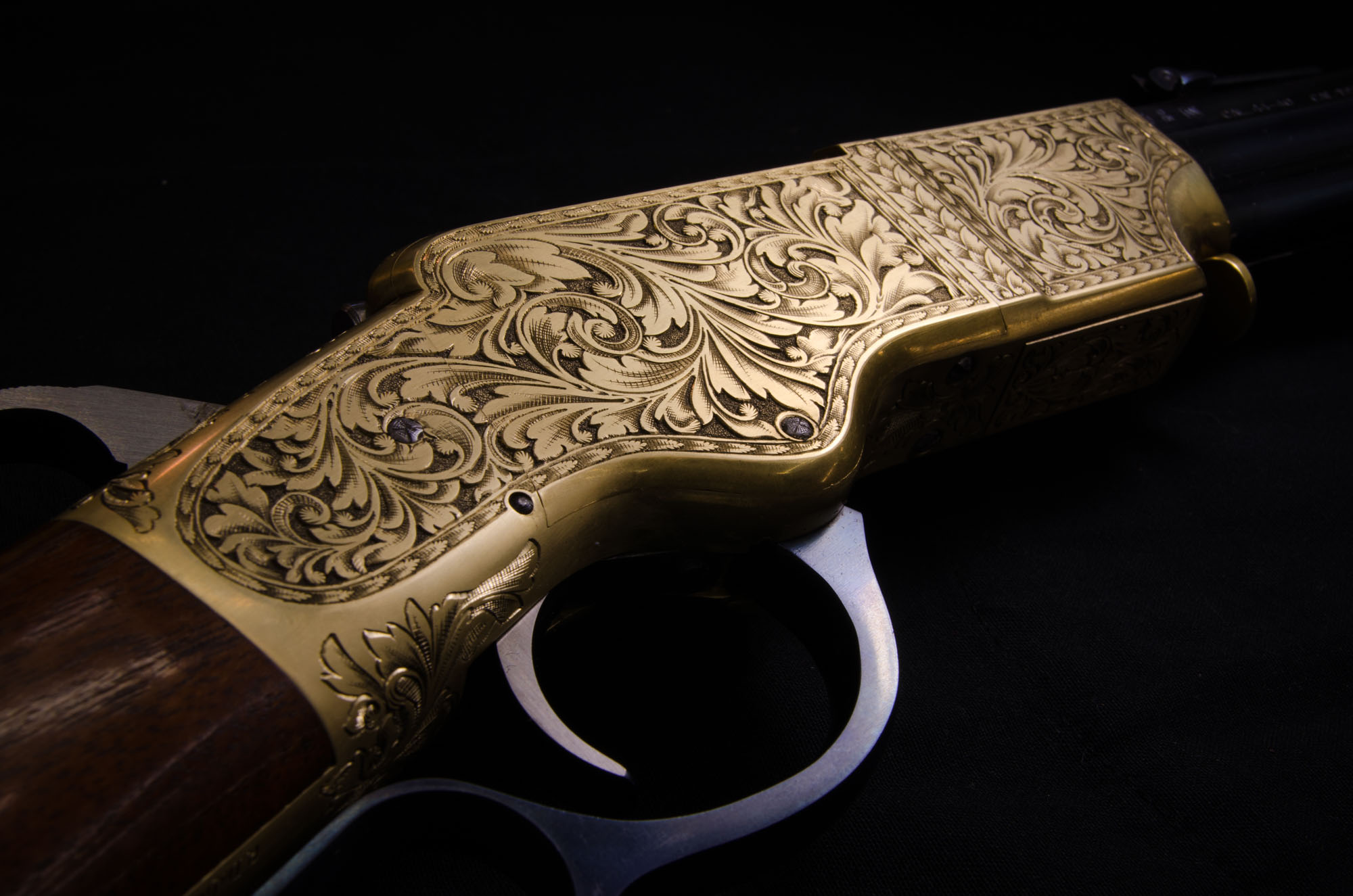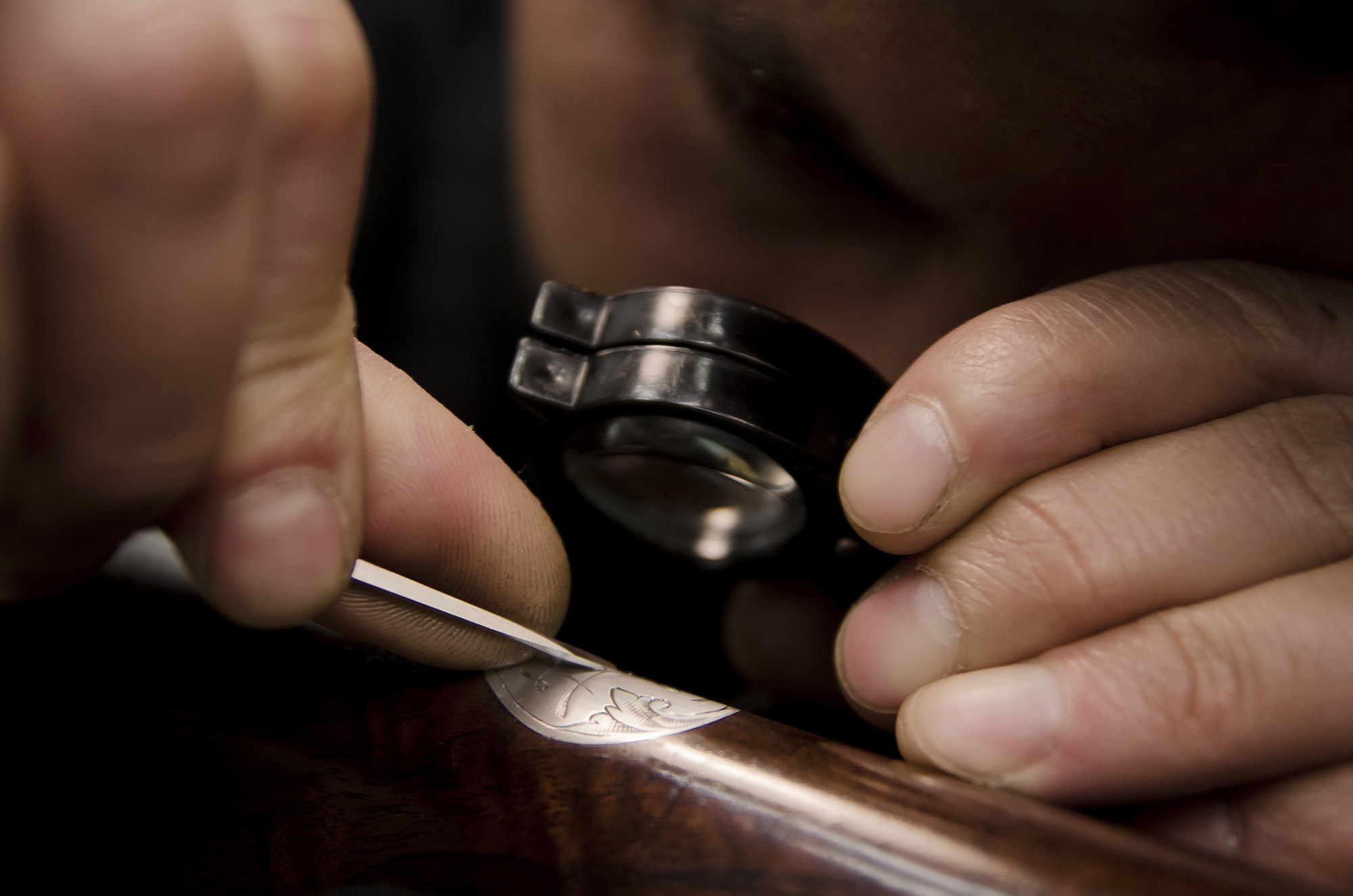 Distinguished master engraver from Belgium,
Paul Dubois
is accomplished in all styles of engraving, compositions and incrustations. His work and signature is the pride of connoisseurs and collectors worldwide. He is also assisted by
Christian Lemieux
, gunsmith and engraver, graduate from Liège, Belgium.