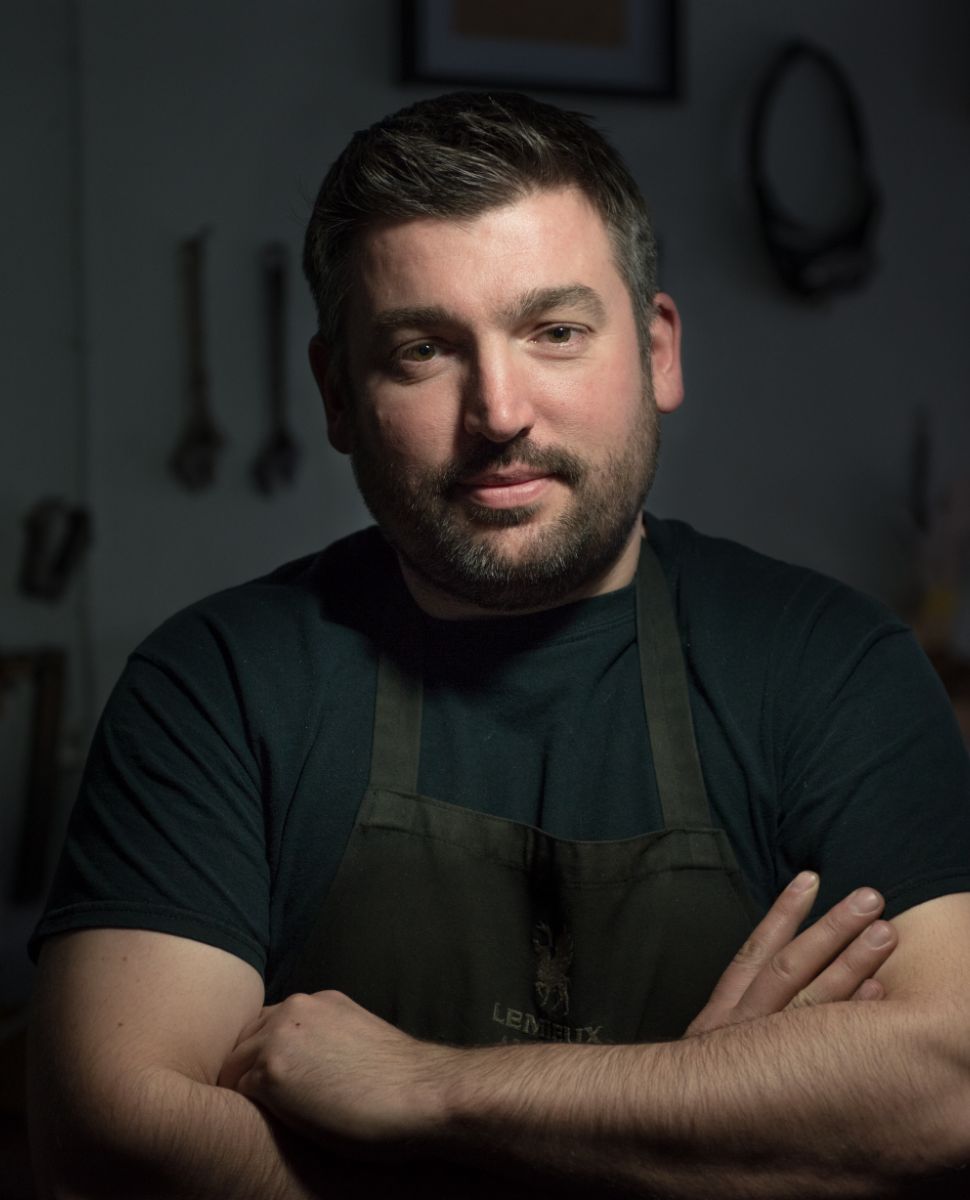 MASTER GUNSMITH / ENGRAVER / OWNER
Outstanding gunsmith, Christian is the head of the company. Passionate about hunting since his young age, he studies gunsmithing in Maniwaki, Québec before spending the next 5 years at the gunsmithing school of Liège, Belgium where he continues specializing in metal and engraving. He does various internships in prestigious gun shops (Henri Perré, Awan / armurerie Kern, Verviers / Maison Binet, Bruxelles / Graziani gun shop, Hollande / Paul Dubois, Liège). Back in Québec, he teaches the gun repair course in Maniwaki for 5 years while building his own workshop and continuing guiding waterfowl hunting on the St-Lawrence river. In 2006, Plein Ciel Guides is founded and in 2010, Lemieux Armuriers (Lemieux Custom Guns) is born, to which his friend and colleague woodworker Hugues Froment and mentor and friend master engraver Paul Dubois join. Christian's main specialties are steel work, machining, customization and checkering. And mostly, his ability to understand and undertake his clients dreams with charisma and enthusiasm, and to surround himself with an extraordinary team.
MASTER STOCKMAKER / GUNSMITH
French avid hunter, Hugues tracks down the forests of the North-East until crossing the Belgian border and joins the gunsmithing school of Liège at 16 years old. He gets his diploma as a gunsmith and pursues his studies with a stockmaking specialization while doing an internship at the gunshop Kern de Verviers, then works at the gunsmithing Fornage de Reims, in France. After a few hunting trips to Canada, he answers the invite of his friend Christian to join him permanently. He gets his double citizenship French-Canadian in 2018. Hugues specializes in stockmaking and restoration, in addition to having a sharp eye for mechanisms. Clients come from all over North America to get his services and advice. If you can't find him at the workshop, he's probably on the shore hunting ducks or in the hills on the lookout for a moose.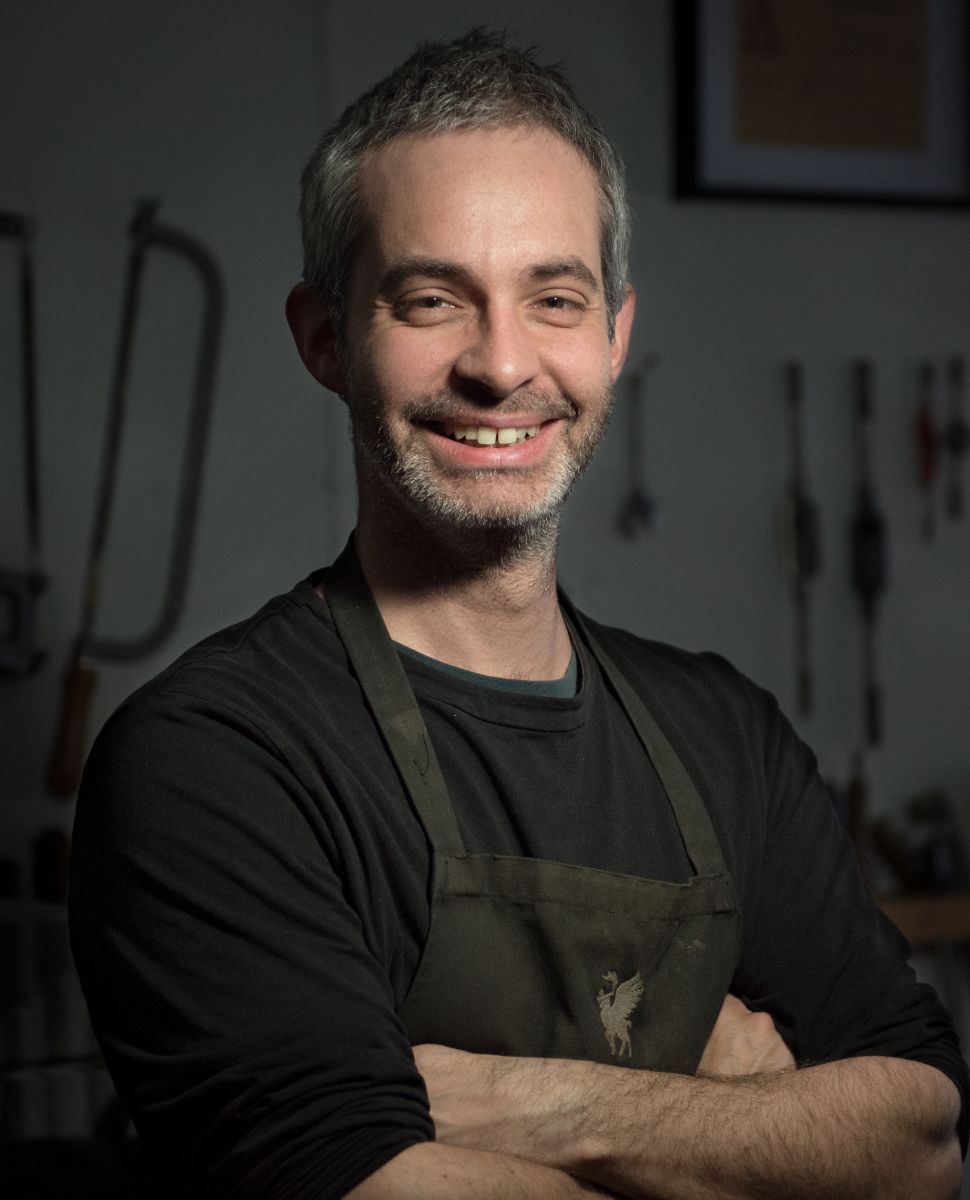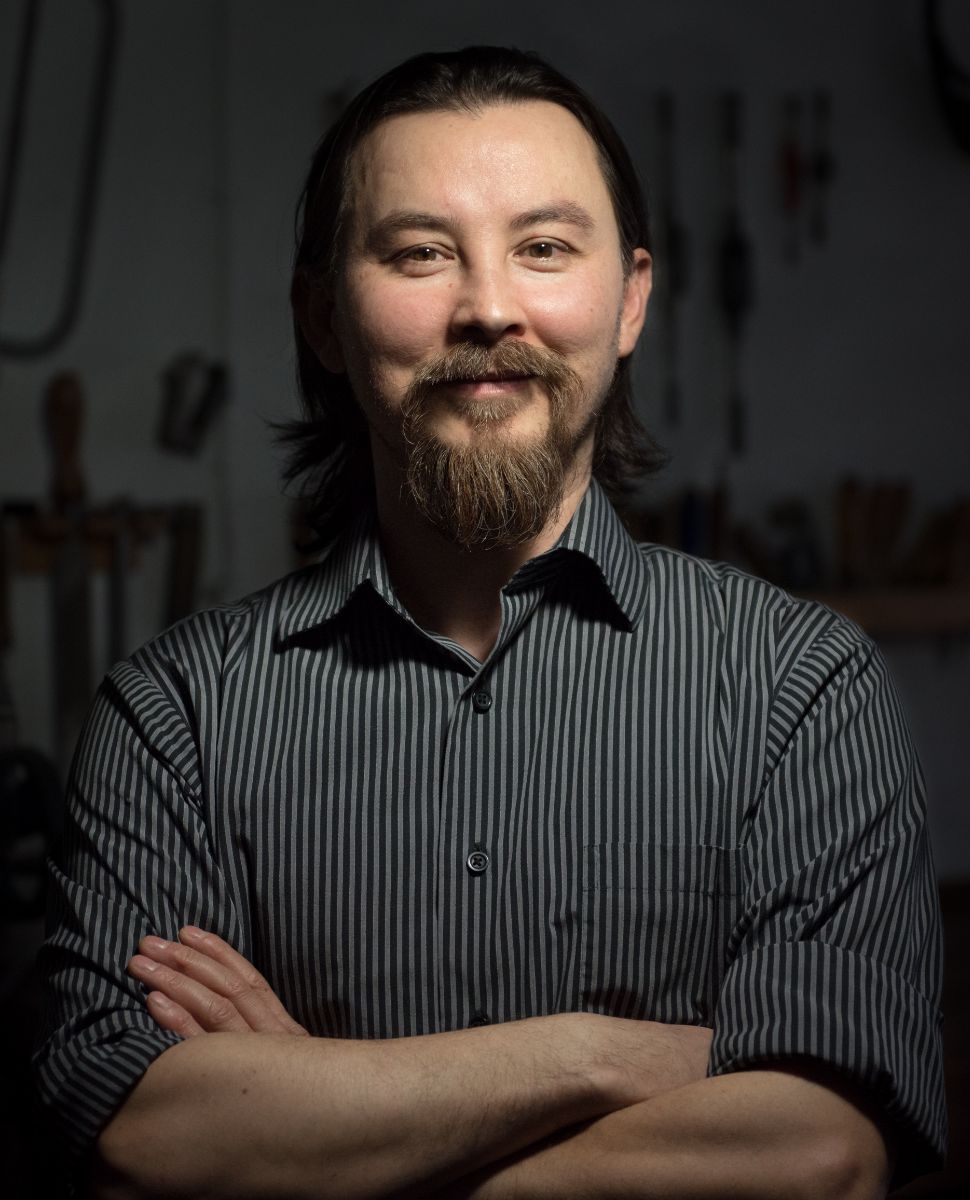 Distinguished Belgian engraver, Paul spent his childhood in the countryside dreaming of forests and hunting. He attends the gunsmithing school of Liège, first as micro lathe operator, and undeniable talent obliging, as an engraver. He graduates in 1992 and continues his studies to perfect his drawing knowledge at l'École des beaux-arts. His journey takes him to Saint-Étienne region, where he engraves for Chapuis and Demas before coming back to Belgium to engrave for Browning Herstal, then for his own account. It is then he meets Christian as a young student and welcomes him. After a few years in Corsica at l'Orée du Bois gunshop, in Ajaccio, he joins with his family Christian in Québec. He engraves there pieces each more magnificent than the last for a decade for clients from all over North America. Paul masters all styles of engraving, compositions and inlays but his specialty is, without a doubt, the surrealism of his wildlife scenes, making us forget about the smallness of the engraving area to get immersed into his world. His work and signature make the pride of connoisseurs and collectors worldwide.
Accomplished engineer, François grows up on the Saint-Lawrence tidelands with his brothers, including Christian, with whom he shares the same fervour for guns and hunting. At a very young age, he already starts disassembling and repairing the guns and machines of the family. He pursues the path of mechanical engineering and graduates from Laval University in Québec. His route takes him to Pratt & Whitney in aeronautics, then to IC2 technologies and Tournage Dynastie, where he leads the manufacturing of products combining metal, wood and glass. But he also applies his expertise to hunting in developing and producing the popular Lemieux muzzle brake. Besides, François is already working on developing some more models. His contribution is invaluable to build the bridge between the elegance and gun engineering, with the precision and productivity of modern tools and techniques. His core strength is to develop programs and strategies to carry out the productions. If we have some ideas … he will find the way to make it happen.
From the lower St-Lawrence, Jérôme has always been passionate about hunting and fishing. This brings him to complete the gamewarden course from Duchesnay school and work as gun sales adviser and gunsmith in specialized hunting stores in the Québec City area. In 2006, he meets Christian at Propac Québec, where the latter has his first workshop. He joins the Lemieux team in 2010 as a gunsmith. Expert in gun maintenance, repairs, scopes and sights installation and sighting in, he has the confidence and ear of the Eastern Québec hunters since many years.
Machinist and Canadian Armed Forces veteran, Stéphane combines his passion for hunting and his knowledge to support the production of our muzzle brakes and accessories, while between two hunts. We are always looking forward to his visits to replenish our inventories while hearing about his latest adventures!